Profimex Market Review Update – April 11, 2021
11.4.2021
JPMorgan To 'Significantly Reduce' Global Office Footprint, CEO Says
JPMorgan Chase, the largest US bank by total assets, will reduce its global office footprint due to the long-term effects of global pandemic, such as remote work. Although Jamie Dimon, CEO of JPMorgan, believes that there are certain limitations for work remote work, he expects greater flexibility in where employees work and a higher number of employees working from home (10% of work force). For every 100 employees the firm will only need 60 desks. "Remote work will change how we manage our real estate," Dimon said in the letter. "We will quickly move to a more open seating arrangement, in which digital tools will help manage seating arrangements, as well as needed amenities, such as conference room space." Due to the sheer size of office space that the firm rents, the reduction can have a large impact on the commercial real estate market in New York.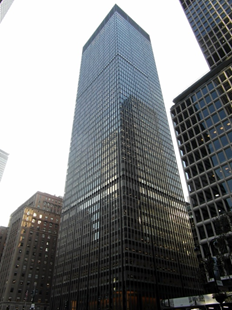 (Read)
Office Landlords Faced With Rising Vacancy Are Turning To Coworking
As landlords combat high vacancy rates across the US, many landlords have begun to offer coworking spaces as a flexible option to keep their offices full. Due to the high degree of uncertainty surrounding office space today, coworking is gaining popularity not only among small businesses but also among large businesses who are grappling with their office space requirements. "It's a situation where they can start to bring in some revenue and start to make the best of a tough situation until better times arrive," REIS Associates principal Frank Staats said. In Houston, Texas, for example, landlords have turned to the co-working model to lease additional office space. By the end of July 2020, there was about 2.8M square feet of co-working space in Houston, according to Cushman & Wakefield. Since then, that amount has increased to 3M square feet. This amounts to 1.6% of the overall office market in Houston, lower than the average percentage in the rest of the US. During the pandemic, the market has grown dramatically in Houston.
(Read)