Profimex Market Review Update – October 12, 2020
12.10.2020
Recent Commercial Price Indices Show Little Movement
There are several data firms who provide Commercial Property Price Indices, using bigdata on the U.S. commercial real estate sector. Three of them, namely, Green Street Advisors, Real Capital Analytics, and CoStar Group, reported that their indices have largely remained flat and even rose minimally recently. The main reasons for this trend is that there are fewer transactions in the market and therefore no sign for price reductions yet, as well as those transactions happening, being Core, Class A properties, who have not been subject to price reductions.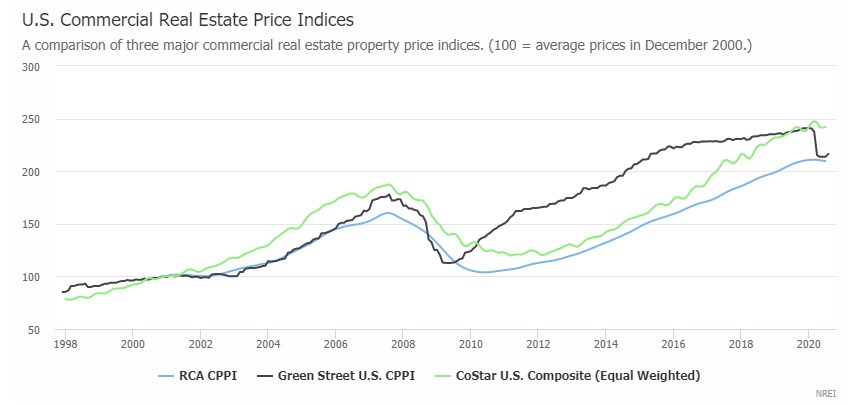 Development, Transaction Activity Perks Up Across CRE
NAIOP's latest September survey, shows that more respondents now see commercial real estate transactions volume picking up again, six-months after COVID shut down the U.S. economy. Specifically, industrial, office, and multifamily deals becoming more frequent. Leading the herd are industrial transactions, which show an increase in both transaction volume, as well as ground-up developments.