Profimex Market Review Update – October 14, 2020
14.10.2020
Reis: Office, Mall and Apartment Vacancy Rates Increased in Q3
Barbara Byrne Denham, economist at Reis, presented the firms findings for the third quarter of 2020. According to her, the apartment sector's vacancy rate increased to 5%, the office sector's to 17.4%, retail's to 10.4%, and mall's to 10.1%, the highest rate in more than 20 years. The result is that property owners have now started to feel the impact of the pandemic, in one way or another.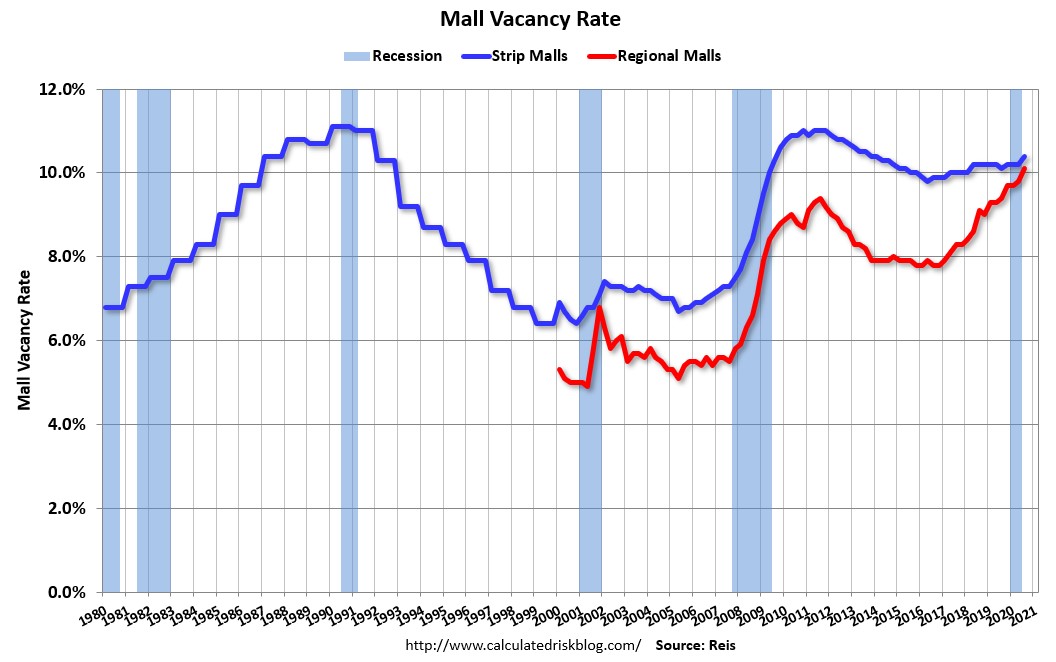 Multifamily: An Unassailable Asset Class Develops Some Cracks
Multifamily, the darling of real estate investors, continues to be a solid long-term play, however, economic uncertainties, triggered by the global pandemic show weakening fundamentals of this asset class. The strong correlation of this asset class to job losses resulted in a decrease of collection rates, as well as rental rates. Further, demographic shifts are accelerated, putting centrally located assets in a disadvantage.