Profimex Market Review Update – September 16, 2020
16.9.2020
Goodbye, Open Office. Hello, 'Dynamic Workplace.'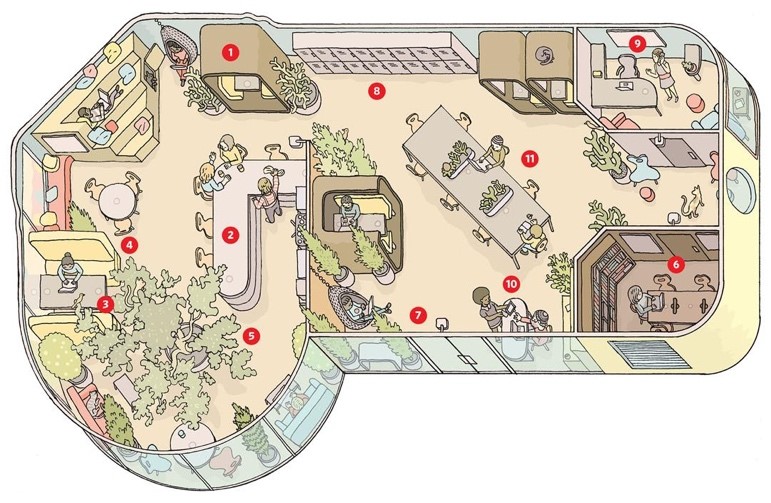 Source: Wall Street Journal and Design by Anders Nilsen
With many companies are adapting to a new realty of an increase in telecommuting and flexible work, they have begun focusing on their need future expected need for office space and how to best optimize it for when employees are working in an office. Today, employers are looking at how to implement a dynamic workplace, built on the idea that with fewer employees coming to work on any given day, offices can offer them more flexibility of layout and management. The goal is to appeal to employees when they return, with opportunities for collaboration and focus workers can't get at home. People naturally like to work in different environments throughout the day, depending on what they're doing, says Matt Harris, head of workplace and technology at Envoy Inc., which makes systems to control who enters a building. The new look of work (picture above), will include: moveable, soundproofed pods, cafe-style seating with outlets at every seat, wireless device charging, high-backed couches and screening plants allow workers to partially isolate, a darkened library-style room for deep work, ceiling-mounted occupancy sensors track how many people are in a space, banks of lockers where workers can stash their stuff, digital whiteboards, no-contact, digital employee sign-in stations, and clusters of desks for departments or groups that want to work together.
(Read)
Massachusetts Landlords Battle Bill That Would Give Renters First Right Of Refusal On Apartment Sales
If the Tenant Opportunity to Purchase Act (TOPA) becomes law, it will further complicate buying and selling apartment buildings in Massachusetts. If passed, TOPA would give tenants the first right to buy the apartment where they reside before it goes on the market by putting a six-month hold on the sale from the owner. Additionally, groups of tenants can elect a nonprofit to buy the property on their behalf. The bill, which passed the Massachusetts State House earlier this summer as part of a larger unrelated economic development bill, is in a conference committee.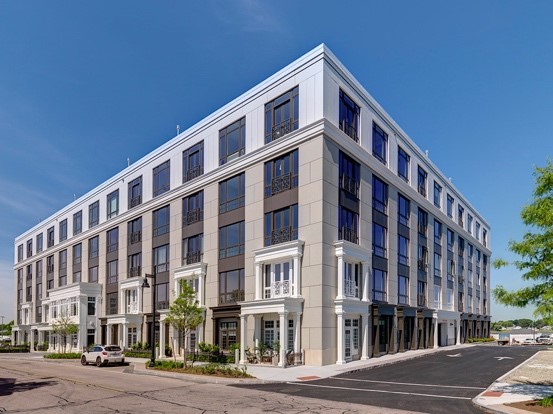 (Read)