Profimex Market Review Update – March 18, 2021
18.3.2021
NYC Landlords Lose Bid To Overturn Rent Laws In Court
The new York Daily News reported that a case brought by five landlords in New York was dismissed. The landlords argued that the Housing Stability and Tenant Protection Act, enacted in 2019, stopped them from profiting from their properties and operating their units in the manner of their choosing. In effect the grouped argued that the new rent regulations imposed on landlords in New York was unconstitutional. A judge who heard the case dismissed it and explained in writing that loss of profit alone is not akin to taking property. This was the fifth such suit brought by New York landlords against the new rent control laws.
(Read)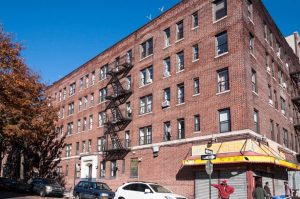 Office Real Estate Should Heed The Warning From The Carnage In Shopping Malls
Many real estate experts are warning office operators and investors that how we work and use office space in the future will change. RealCorp Capital founder Chris Kanwei said that the change in office real estate is analogous to how real estate investors perceived shopping centers a decade ago. During that time, people from an older generation didn't recognize the change in retail real estate and consumer shopping habits. He continued to explain that the same generation today that is making interacting more online is the same generation that will engage differently in work in the future. While he is not predicted an apocalypse for office real estate, he does expect the value of office properties to go down in the future.
(Read)