Profimex Market Review Update – November 1, 2020
1.11.2020
Despite the Crisis, Some Apartments Traded During the Third Quarter
Demand for multifamily apartments experienced a surprisingly strong growth in Q3 2020. This despite the ongoing economic crisis that resulted from Covid-19. In total, deal volume for multifamily properties amounted to $24 billion. Although this is a 51% drop from Q3 2019, it represents a strong growth from Q2 2020 and beat expectations. "It is no longer March 2020. Some of the worst fears have not been realized," says Jim Costello, senior vice president for RCA, based in New York City. "We were talking about one or two million dead—you had that hanging over every decision that was being made." Additionally, despite a historically high unemployment rate, professional managed apartments, on average, continue to be almost fully occupied and with tenants that are paying rent (according to the National Multifamily Housing Council).
(Read)
CRE Buyers Ask For Lower Prices, Sellers Continue To Hold Out For Pre-Pandemic Valuations
According to Moody's Analytics, while commercial real estate buyers accumulated about $300 billion of dry powder during the early months of Covid-19, in order to purchase discounted properties (at least a 30% discount), discounted properties have in-fact been harder to find than expected. "We believe that the ongoing uncertainty fuels a bid/ask spread that remains wide," Moody's Analytics report explains. "On pricing, for example, buyers and sellers of properties have significant differences of opinion on future rents, occupancies, business prospects, and ultimately expectations of net cash flow going forward. Owners prefer to value properties on pre-COVID performance," the report explains. This is true as well for owners for retail and hotel properties; two asset classes that had been hard hit from Covid-19.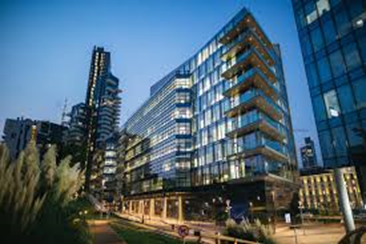 (Read)