Profimex Market Review Update – January 21, 2021
21.1.2021
The Latest Prediction for Office: Downtown Values Will Decline by 15%
According to a new report by Graceada Partners, high rise office buildings in downturn urban areas, will likely decline by 10% to 15% as firms look move operations to secondary markets (suburbs). For example, office vacancy, across the US, climbed to 17.7% in the fourth quarter of 2020, with cities like New York City and San Francisco posting the largest declines. This is a direct result of Covid-19, which has caused demand for high rise to drop in favor of flexible space and smaller spaces. Additionally, as many workers move to the suburbs for more living space, many firm are moving there as well because the rents are lower. As a result, while major urban markets are likely to be hit hard by the pandemic, other office markets may experience positive growth. Additionally, because in the long run a permanent work from home environment is unlikely to be sustainable, traditional office work is likely to rebound.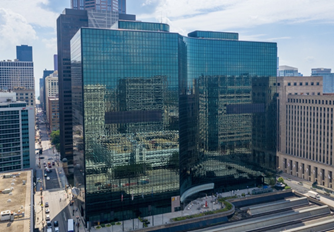 (Read)
COVID real estate: Silicon Valley office market slumps
According to a new report by Coillers, office rent fell hard in Silicon Vallely, while, at the same time, vacancies rose. Effectively, Covid-19 terminated nine years of positive results for the Silicon Valley office market. "Pandemic disrupts Silicon Valley's nine-year absorption streak," stated the headline of the report, which was prepared by Lena Tutko, San Jose-based senior research manager for Colliers International. In Q4 2020, office vacancies reached 12.7%, up from 9.6% during the same period in 2019. Furthermore, rental rates for office space in Silicon Valley averaged $5.17 in Q4 2020, slightly below what it was in 2019 at $5.18 per square foot. As the vaccine continues to roll out in the US, many real estate experts believe that a return to normalcy in the office market will follow.
(Read)