Profimex Market Review Update – September 21, 2020
21.9.2020
Pandemic Pushing Gen Z and Millennials to Move Back Home
With the burst of the housing-bubble, 12 years ago, the homeownership rate of Millennials dropped drastically. The same phenomenon can now be witnessed among Gen Z, as many of them move back in with their parents. While Millennials were affected by mortgage defaults and delinquencies, Gen Z was hit by a wave of unemployment and now fails to pay their rent-obligations.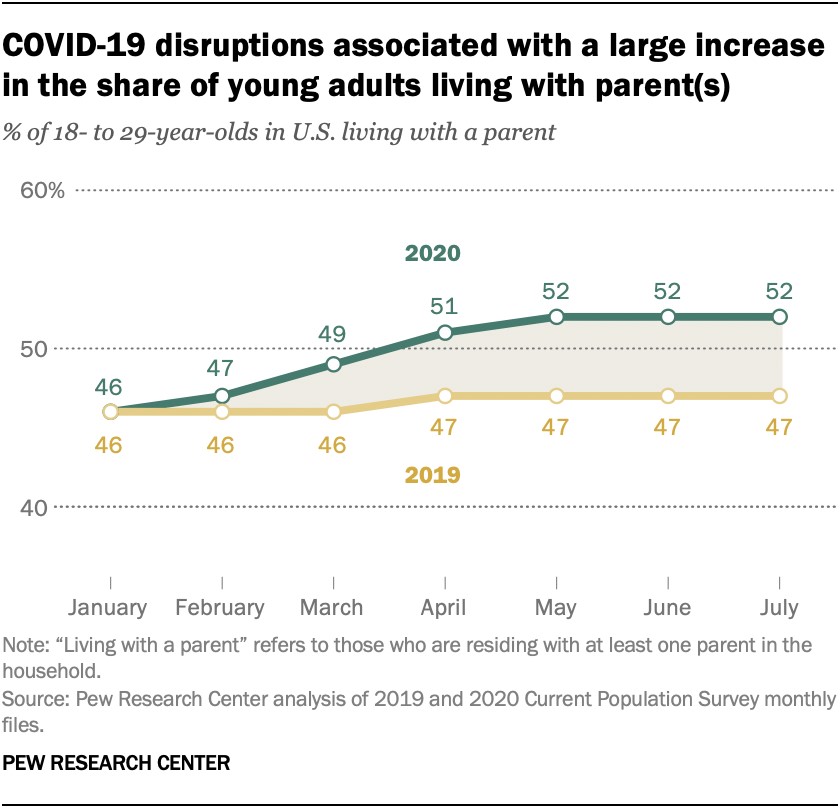 Manhattan's Newest Skyscraper is Opening Up to a Dead Midtown
Midtown Manhattan is known to be among Manhattan's busiest, but now, due to the pandemic, is unusually quiet. SL Green Realty Corp., the REIT giant, who invests primarily in NYC Office and Retail properties, will open its new $3.1 billion office skyscraper today. The "One Vanderbilt" already will already have its first tenant move in by the end of the year but will come short with its projected 82% occupancy by year end. The adjusted projected occupancy is now 72%.