Profimex Market Review Update – April 5, 2021
5.4.2021
Blackstone Is Latest Private Equity Firm To Hand A UK Mall Back To Lenders
Like other large real estate private equity firms, Blackstone has ceded control of a major UK shopping mall that it bought for 190m pounds to lenders. Although retail is only 0.5% of Blackstone's $167 billion real estate portfolio, this is the third time in less than 6-months it has lost control of retail properties in the UK. This is largely due to large private equity firms unwilling to try to improve value by investing money beyond the level of debt. Blackstone paid 190 million pounds for the property in 2013 and spent an additional 40 million pounds on a 90,000 square foot leisure extension.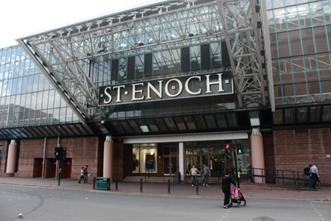 (Read)
Office Availability In Manhattan Up 50% Despite Increased Activity
Manhattan is still recovering from a large drop in demand due to the impacts of Covid-19. Despite a record of availability for office and a record drop in office rents, Q1 2021 has indicated that a recovery may have begun. "The scale of the increase in supply that occurred over this period was really noteworthy to a point you have to take a step back," Colliers Senior Managing Director of Research Frank Wallach said. "This is the largest office market in the United States." For example, although a drop in demand has caused asking rent to decline almost 8% year over year (2% quarter over quarter), there has been an increase in new leases signed in Q1 2021, almost double the amount signed in Q4 2020. Firms are beginning to reengage with landlords to sign new leases or renew existing leases.
(Read)