Profimex Market Review Update – March 8, 2021
8.3.2021
New York Could Turn Hotels, Office Buildings Into Affordable Housing Under State Senate Bill
Since the Covid-19 health crisis hit New York's office and hospitality industries hard, many have been wondering about the future of the two industries. All the while, New York has experienced an affordability crisis for housing. A new bill proposed by Governor Andrew Cuomo would allow New York state to purchase financially distress offices and hotels and convert them into affordable housing for homeless people and low-income residents. While the details are vague on how to implement on the goal, many trade groups and political groups in New York are supporting the concept and legislature. "What we're doing now is finding this huge stock of buildings that are in distressed condition right now, so it's a smart way to tackle multiple problems," New York State Senator Michael Gianaris said.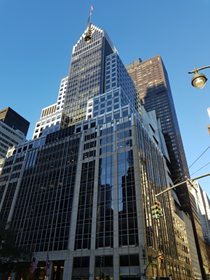 (Read)
One Of The World's Biggest Banks Explains Why It's Moving To A Hybrid Work Model
As large businesses and real estate investors are thinking about the future of office, Standard Chartered Group, one of the largest banks in the world, is looking at how to implement its own hybrid work solution. "We've taken a data-led approach, so we've dialed up the listening with our colleagues significantly," Head of HR Tanuj Kapilashrami said. "We ran three surveys last year, and the data was very clear. More than 75% of our colleagues globally wanted to work flexibly at least 50% of the time. That was very important, as it showed us we needed to design the future based around what our colleagues wanted, not our preferences." In turn, many real estate experts are realizing that corporate tenants will want to shift how they occupy their space to what type of environment their employees are demanding. The hybrid model will offer employees a collaborative space while having the flexibility to work from home. At the same time, many critics of flexible working expect productivity to come down.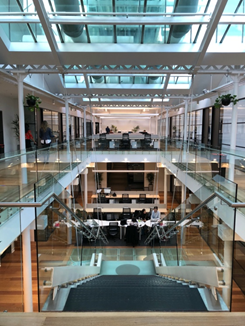 (Read)