Profimex Market Review Update – February 9, 2021
9.2.2021
Will The Pandemic Kill Staples And Office Depot For Good?
Even though the Covid-19 health crisis accelerated a decline in both Staples and Office Depot, their woes started before, for example, in 2019 their store traffic had declined 5%. Since Office Depot rejected Staples' bid to acquire it for $2.1 billion, Analysts have been concerned about the future of both brands. As the firms continue to de-densify their store fronts and close more stores, many landlords are concerned about losing the firms as tenants in retail locations. Because their offerings are limited and compete directly with online alternatives, these firms are different than target, for example. The reason is because at Target a consumer can purchase an array of different goods, while at Office Depot or Staples, a consumer is limited to office supplies. If large big box tenants leave, analysts estimated it could cost upwards of $1 million to repurpose the store fronts for smaller tenants.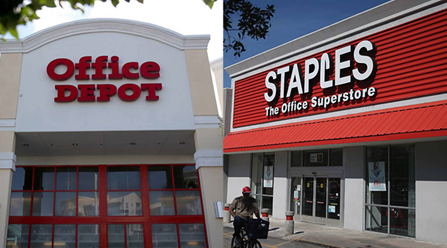 (Read)
Barclays: We want our people back in the office
Barclays' CEO Jes Staley recently explained that he would like his employees, working from home, to return to the office overtime, when the pandemic subsides. Currently, about 60,000 Barclays employees are working from home, while about 20,000 are working from the office. Mr. Staley appeared to cast doubt on the idea of abandoning hubs, saying: "We also have a responsibility to places like Canary Wharf, like Manchester, like Glasgow. We want our people back together, to make sure we ensure the evolution of our culture and our controls, and I think that will happen over time." Building a strong culture and work environment is more easily accomplished at the office or office hubs, as opposed to remote working.
(Read)